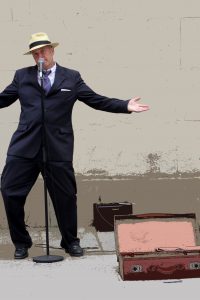 Are you looking for the slick sound of Frank Sinatra, the eloquent vocal style of Matt Munro, or the swinging tones of Dean Martin?
Andy the Crooner brings the authentic sound of the 1940s rat pack to your venue or event.
Professionally presented and sensitive to your requirements. You won't be disappointed.