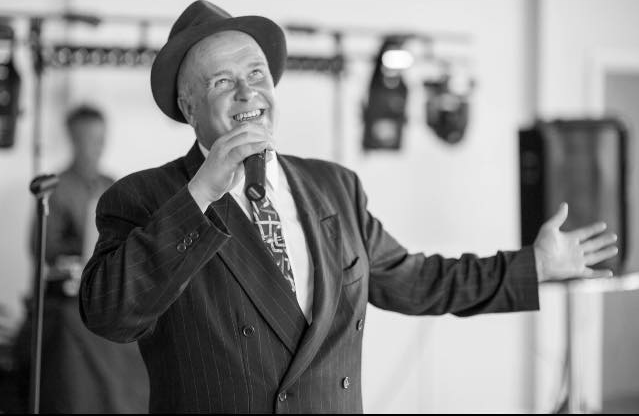 Cornish-born Andy Marshall learned the fundamentals of Swing music from his father, a professional drummer. His influence gave Andy a lifelong passion for the Big Band sound.
After playing drums for various dance bands and military bands, Andy teamed up with Jerri Hart and Andy Brodie to become part of internationally renowned show band The Rhythm Doctors, which toured the world in the 1990s.
The Rhythm Doctors finally went their separate ways in 2003 and Andy turned his attentions towards a solo career, mastering an authentic crooning style and discovering an ability to transport his listeners back to an age of dance halls and Vegas lounges. Now gigging all over the UK, he captivates audiences with his renditions of such timeless classics as 'Come Fly with Me', 'Night and Day' and 'Unforgettable'.